Violent Night is an instant Christmas classic!!! Directed by Tommy Wirkola & Staring David Harbour as Santa Claus. This movie is over the top with fun, thrills, and humor throughout.
The cast does a great job of having Santa Claus feel grounded and not cheesy at all, John Leguizamo shines as the leader of a mercenary group whose Christmas wish is to steal a family's fortune. Santa gets caught up in the crossfire and pulled in to save the family.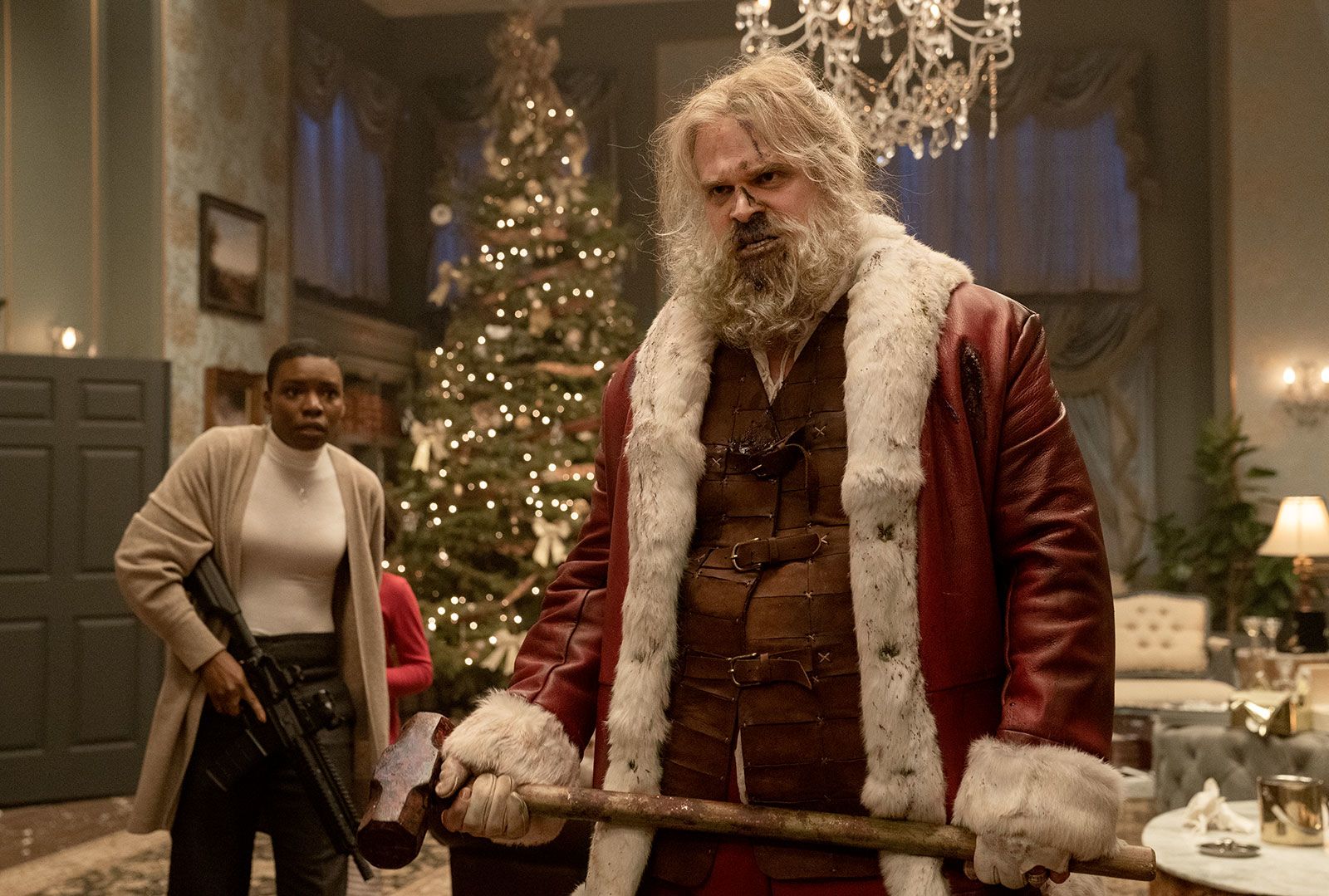 The action is gritty and you can feel every devastating hit that is delivered, all while laughing throughout! The crowd at the theater I was screening the film, broke into applause several times. 
The direction was fantastic, I felt impressed with the use of long shots and wide shots on the violence, the film is not shy, it knows what it is and leans into it unapologetically. 
This film deserves a huge audience and is best seen on a big screen, as it is a blast at the theater.  The runtime Is a tad bit long however once it really gets going it never stops.
The film is a great mix of Die hard and home alone, and will be at home alongside your favorite holiday classics!