Written by Rafe Judkins and Directed by Ruben Fleischer is based on the widely popular PlayStation franchise of the same name.
Tom Holland stars as Nathan Drake, a wise-cracking treasure enthusiast who is recruited on a mission to find the notorious Magellan fortune, by Victor "Sully" Sullivan  (Mark Wahlberg). The two are joined by Chloe Frazer (Sophia Ali) in a race to the treasure against Santiago Moncada (Antonio Banderas) and Braddock (Tati Gabrielle)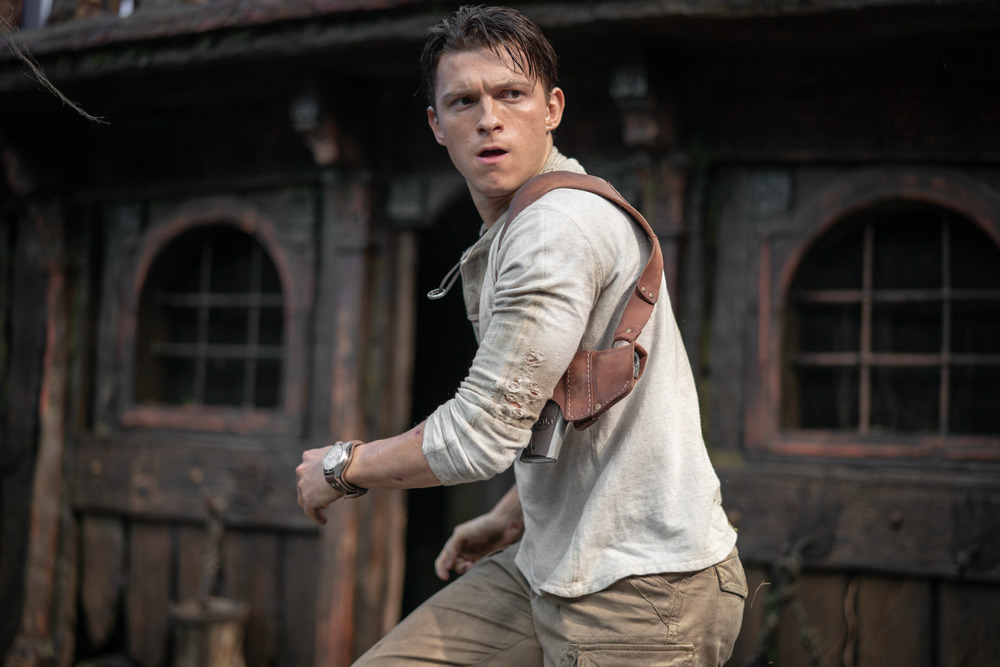 The film jumps you right into the action only to immediately come to a screeching halt as far as pacing is concerned. Sometimes the film feels as if it doesn't know if it wants to be like Indiana Jones or National Treasure as it jumps around abruptly tonally. The cast all do an outstanding job however I think the overall experience suffers from the decision to go with a completely younger cast, instead of the ages in the source material.
The film is entertaining, and the third act ramps up the action, and excitement however the clumsy first and second acts make it a chore to get to.
I am a fan of the video game franchise and I'm not entirely sure if that helps this or hurts it since I feel like you would enjoy the film more, the less you know the source material.
All in all, the film deserves a viewing as it does feel as though the entire cast and crew had a love for the source material. I am a sucker for video game adaptations even though I have been more disappointed than not in past experiences this film is closer to the better adaptations than the worse attempts.
The post-credit scenes felt closer to the video game experience, so I do hope this film does well enough to warrant a sequel.