Free Guy has all of the Ryan Reynolds humor and crazy action but feels the runtime.
Free Guy stars Ryan Reynolds as Guy, a bank teller that discovers that he's actually an NPC (Non-Player Character) inside a brutal, open-world video game. Due to a program developed by programmers Millie (Jodie Comer) and Keys (Joe Keery) inserted into Free City by the publisher Antwan (Taika Waititi); Guy becomes self-aware of his world being a video game and takes steps to make himself the hero. In doing so, he brings attention to himself and starts the triggering events that take place in the film.
Reynold is just being himself, and like in previous films, he is hilarious but with PG-13 profanity.  The supporting cast was perfect for the film. Waititi is a standout alongside Reynolds. The visual effects really give you the true feeling of being in a game.  While the concept and practical effects really stand out on the big screen.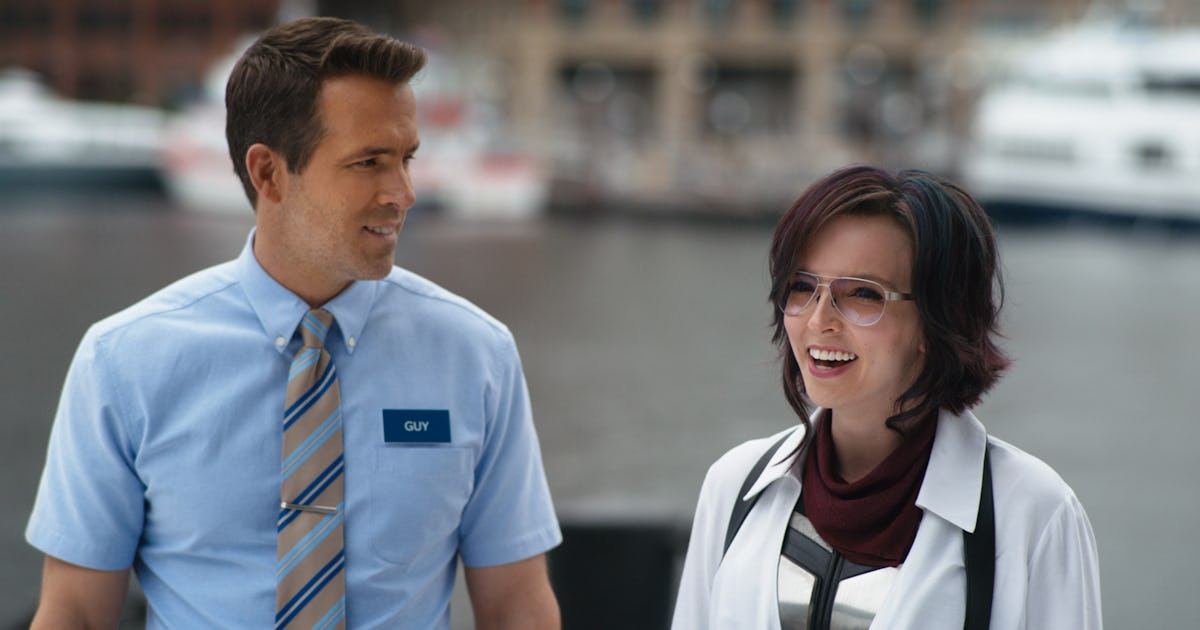 Unfortunately, the storyline is not the strong point of the file.  Free Guy relies on the effects, the soundtrack, and the numerous cameos in the film. Word of advice keep your eyes peeled and ears opened. This movie will certainly appeal to the video game enthusiast as it is filled with video game tropes and benefits leaning into the ridiculous. The comedy and action fit well into the world established on the screen.  While other similar films become uninteresting as the film progresses, this film is the perfect balance of the real and artificial world.
Overall, Free Guy is a barrel of fun on the big screen but could benefit with a shorter run time. Definitely worth checking out on the big screen as this film is not available on any streaming service at this time.