Starring Jake Gyllenhaal, Elza Gonzalez, and Yahya Abdul-Mateen II is the newest outing from director Michael Bay. A marine veteran teams up with his adoptive brother to steal $32 million from a bank in the heart of Los Angeles. The immediately falls apart and the brothers are forced to escape via an Ambulance carrying a severely injured cop and an EMT. It's a race against time and LA's finest.
This film wastes no time getting into the action and the absurdity, the visual effects are what you can absolutely expect from Michael Bay with some quite good uses of practical effects. There is some definite inconsistency in the sound mixing which usually I wouldn't bring up but it is very noticeable and can take you out of the experience.
The 3 leads do an exceptional job Yahya, and Elza steals the show while Gyllenhaal can feel just a touch over the top. It is a well-produced film with zero substance however if you can suspend all belief and just enjoy it as a fun rollercoaster you may be delighted since it serves as a blockbuster type popcorn flic.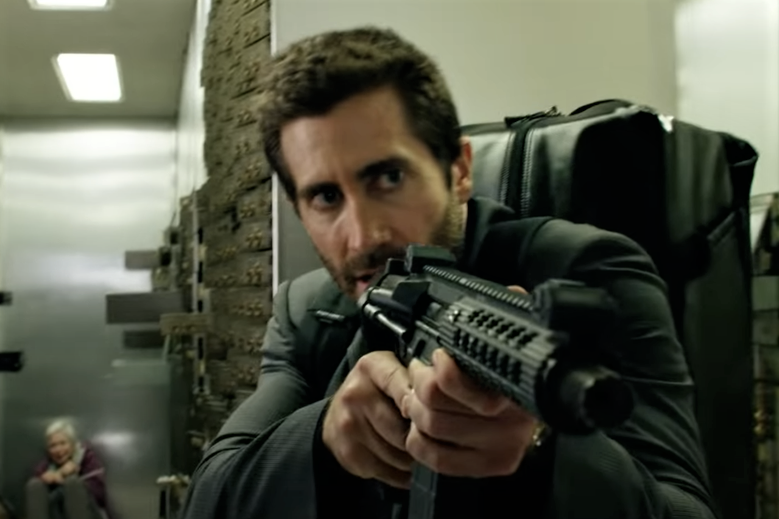 I think shortening the runtime to 90 mins would have gone a long way since there's only so much white-knuckle drama you can extract from the situation in an ambulance, even Speed knew to eventually get you off the bus. the best way I could put it is it's like a club song that has a beat that just keeps building and building with absolutely no drop.
There are worst ways to spend 2 hours and 16 mins however you may want to wait for a streaming release for this one.