A Quiet Place Part 2 is a perfect film to bring people back to the theaters.
With movie theaters starting to open back up, we get one of the top 10 films from 2020 finally hitting the screen. I was about to screen this film back in March of 2020 right before the pandemic hit. Now more than a year later, and let me tell you, it was worth the wait.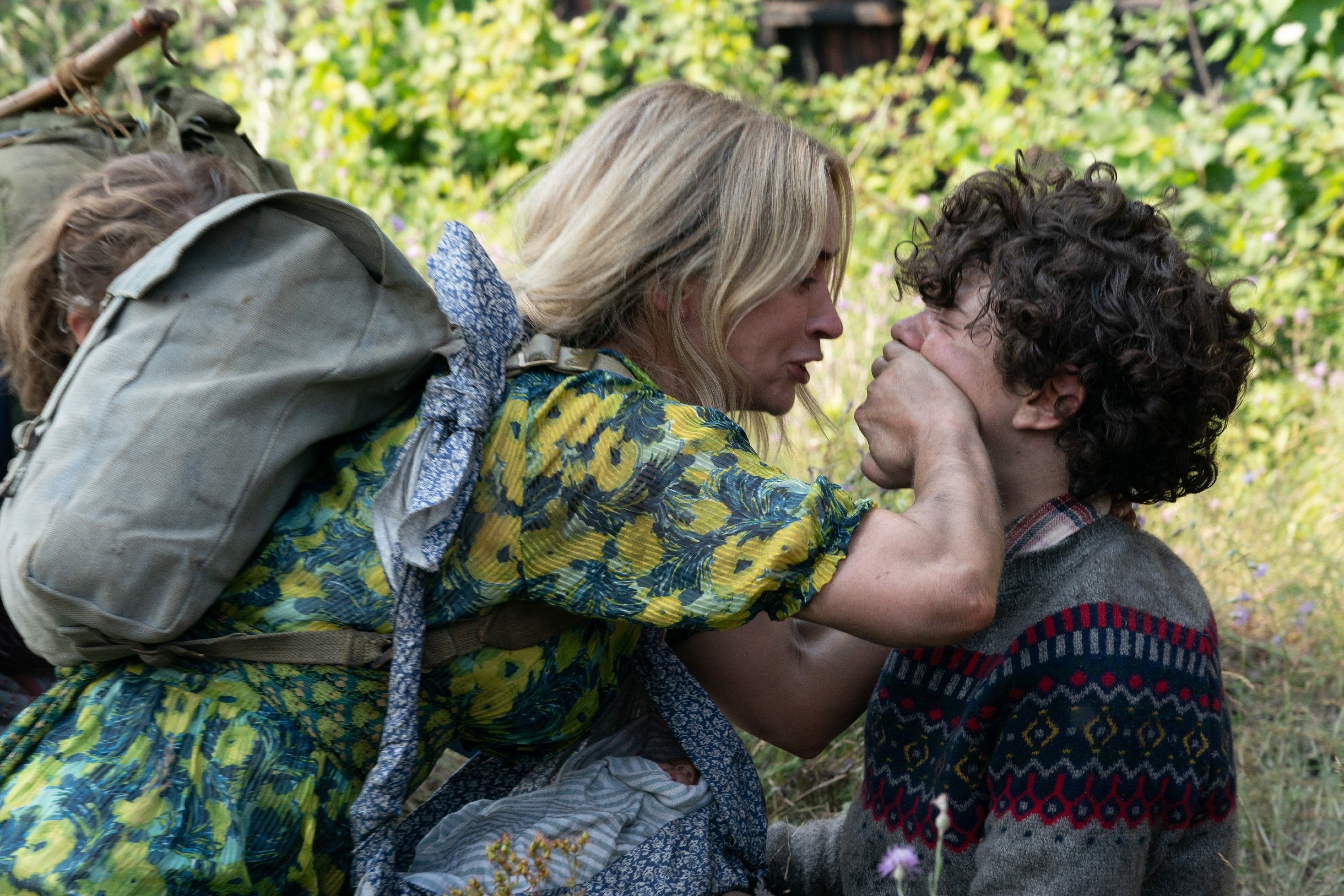 A Quiet Place Part II begins with a flashback to Day 1 and we see the devastation these creatures bring to this town and then the BOOM title screen. The movie picks up on Day 474, right where it left off from the 2018 instant classic. The Abbot Family, mother Evelyn (Emily Blunt), daughter Regan (Millicent Simmonds), younger brother Marcus (Noah Jupe), and the newborn child. They now face the terror of
the outside world while fighting for survival from the creatures that lurk. Once the family runs into Emmett (played by Cillian Murphy), the family realizes that the creatures are not the only threats.
Unlike the first film, the sole screenwriter is the director himself, John Krasinski. His tone and vision of this film continue from the original and makes you hold your breath with every sound in the film. The cinematography, score, and special effects help keep you on the edge of your seat. The tension of the travel to find help, to the unexpected path the film takes with each member of the Abbott family pulls you into this world of horror and suspense. The acting in the film is phenomenal from each cast member, however, Millicent Simmonds star shines bright as her performance continues to shine from the first film and continues to knocks it out of the park. John Krasinski seems to have found his niche and is making his name as the next director to watch.
Overall, A Quiet Place Part II is a tense, expansive, and phenomenal sequel to the original film. This is the film that should bring the audience back to the big screen. I have missed the experience of seeing a film like this on the big screen and I am glad that this film was the one to bring us back.